The Nenets
Siberia
The Nenets, nomadic reindeer herders who live in the tundra of northern Siberia, call their home Yamal, which means "edge of the world" — and it is. "No tougher way of life has ever existed or will ever exist," the Nenets say with pride.
The reindeer permeate Nenets culture, both physically and spiritually. Nenets use reindeer fur for their clothing and tents, eat reindeer meat as their staple food, and also sacrifice reindeer to the gods of their ancient animistic religion. When the Nenets migrate thousands of kilometers each year in search of reindeer grazing grounds, they travel on hand-made wooden sledges that are pulled by the very same animals.
The Nenets (which means "people") have preserved a colorful culture. Their calendar follows lunar months, the names of which often relate to reindeer herding. Similarly, some of the Nenets families are named according to their relationships to the reindeer: Ngokateta means "owner of many reindeer", Serotteto means "owner of white reindeer", and Tesda means "the reindeerless". Each family also has its own patron spirit, guiding them on their travels through the tundra.
About the project
MyHeritage is proud to present Tribal Quest, a unique mission to record and preserve the family histories of tribal people around the world.

As a global leader in family history, we believe that every story counts. Across a diverse range of cultures and backgrounds, our lives and family traditions are shaped by the generations that came before us, and we all have much to learn from our ancestors.

People living in remote locations with limited access to modern technology don't have the tools to digitize their rich family histories, and they are often left unrecorded.

Our vision is to help create an ever-expanding database of these invaluable stories. Our teams will visit tribal communities around the world in order to use the tools we have developed to help preserve their family histories for future generations.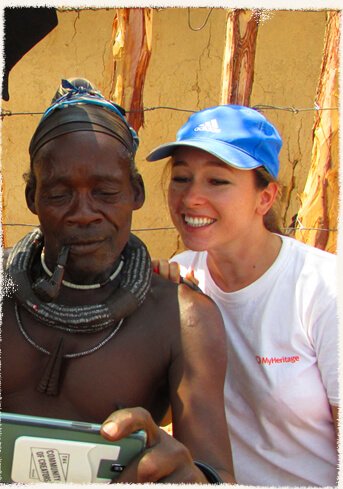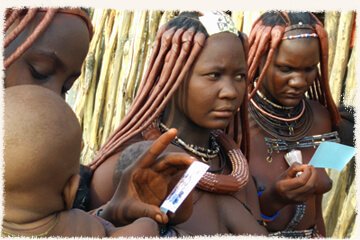 Get Involved
Planning your next traveling adventure?Looking for a great volunteer opportunity?

If you're interested in combining your travels with a chance
to help preserve the family histories of tribal peoples,
submit your details below and a project representative will get in touch with you.

There was an error with your submission.
Please fill missing fields:

Thank you for your interest in Tribal Quest.
Your submission has been received.